Cars Autoland (M) Sdn Bhd
219 Jalan Dato Sulaiman,
Century Garden,
80250 Johor Bahru,
Johor, Malaysia.
+607-3325996

+607-3316022

+6016-707 7700

Flex XC 3401 VRG Orbital Polisher (Dual Action)
RM 0.00
In Stock
Flex XC 3401 VRG Orbital Polisher (Dual Action)
Price at: RM2,480 (order leadtime 3-5 weeks)
Finally A premium rotary that does what it is supposed to
...
deliver.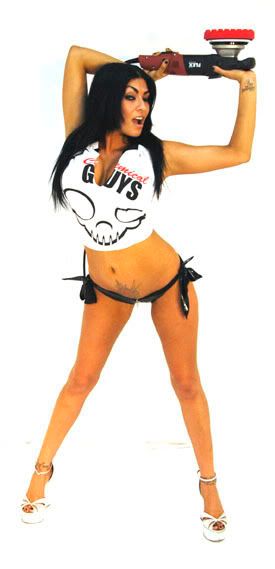 FLEX XC3401 VRG -Introducing a truly professional rotary buffer with some serous power. Tested and approved by Shelly Martinez professional wrestler and model, Shelly will gladly tell you, "This little machine has some serious power".

The FLEX Orbital Polisher is a dual action polisher with serious power. The FLEX XC3401 VRG buffer is used by professionals and OEM world wide to remove swirls, scratches, and oxidation that simply can not be removed using other D.A. polishers.

The orbital rotation of the FLEX Polisher simulates the circular movement of the human hand while polishing. This motion is less likely to cause holograms than a rotary buffer. At the same time, the polisher's highly smooth running facilitates a careful, precise finish and allows for hologram-free polishing.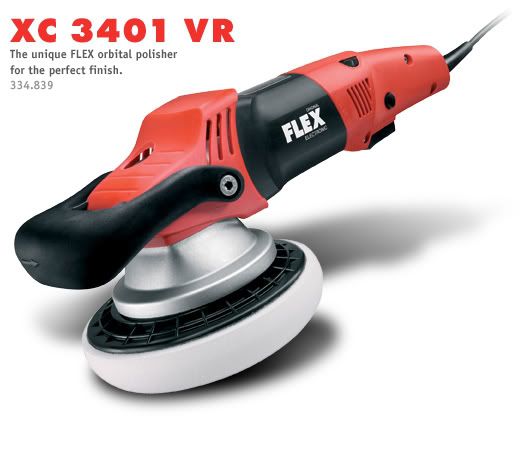 The orbital rotation of this innovative polisher simulates the circular movement of the human hand while polishing. At the same time, the polisher's highly smooth running facilitates a careful, precise finish and
even offers what is necessary for hologram-free polishing. That's just what this polisher, with its ergonomically designed knob handle, was made for. The positive drive ensures a uniform movement, even under load, thanks to constant lift. Taken in conjunction with the large stroke length there is also the possibility of removing existing holograms from black finishes. Thanks to the direct orbital drive, very little heat develops on the surface, which is ideally suited to temperature-sensitive finishes. The accelerator trigger switch and speed selection allow for a controlled acceleration to the optimal speed. Note: the machine's orbital movement has been optimally adapted for the special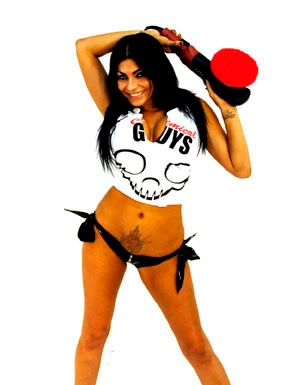 back pad included with it.
Flex XC 3401 VRG -
Power input 900 Watts (7.5 amps)
Power output 590 Watts
Rotary RPM: 160-480
Orbital OPM: 3200-9600
Recommended pad size 6.5"
Velcro back plate (included)
Weight 5.75 lbs

The Flex XC3401VRG delivers unmatched power with the convenient variable speed trigger. Meaning at full squeeze you are running at the maximum speed setting you choose. However, unlike other random orbital buffers, if you let off the trigger, the buffer slows down. There is also a convenient lock feature that you can lock in your maximum speed setting without using the trigger. Your speed setting is set by a dial that reads 1 - 6. The control you have doesn't stop with the speed, but the ergonomics as well.

Flex has conveniently placed the handle directly over the pad. This allows you to place your hands at 6 o'clock and 12 o'clock, allowing pressure to be distributed evenly over the pad while having complete control over the unit. The handle is detachable for those who are used to holding onto the head of your buffer.
About Flex:Flex Power Tools was founded in Germany in 1922 and we are very proud to be one of the first companies in the US to stock their buffers. Orbital buffers are generally very easy and safe to use, but they have limited cutting power when polishing to correct imperfections. Previously if you wanted more cutting power you needed to use a rotary buffer but these buffers can easily burn right through the clear coat and they take a long time to master. The Flex XC 3401 VRG combines the best of both worlds to give you the perfect balance of strong cutting power and safe buffing. With this buffer you'll be able to get a near flawless finish when polishing and still apply your favorite sealant or wax with ease.
Nothing fits the FLEX machine like MPT PADS. Chemical Guys MPT Pads are exactly 6" in diameter making them the ideal pad for the Flex backing plate.
The Benefits of Chemical Guys MPT- Multi-Pore Technology Specializing Foam Polishing Pads:
Thickets Most Dense pads on the market today

Dense 1 1/2 inch thick pads allow more then enough padding to reduce marring and pushing down on the machine during application.

Ideal size for FLEX Machines, DA Machines and Rotary Polishers

Premium High-Quality Pad construction -assures MPT pads never " Bottom Out" these pads are think and very premium.

Professional EP binding system assures that even after hundreds of washes pads will not come apart from backing.

Dense Multi-Pore Technology assures the Slowest rate of polish absorption - Allows for better polish performance.

Acu-Pore sizes Improve operator control by releasing the same amount of product evenly.

Prevents Pad Skipping - because MPT pads are 1 1/2' inches thick you can press down without the worry of hitting the backing plate or damaging the surface CCS pockets reduce surface tension allowing for smoother buffing performance.

Creates Just the right amount of heat - Acu-Pore construction distributes the heat created thorough friction evenly throughout the pad to reduce overheating and burning.

OEM Approved - OEM tests confirm MPT pads out-perform convoluted pad designs.

One Pad often times does it all- Using the right pad with the right product can make all the difference. MPT pads are made to work with products to deliver exactly the results your looking for without having to switch from pad to pad.

THICKER THAN EVER- That's Right this beauty is 40% thicker then any pad we have ever sold. Having a Thicker pad is important when using a dual-action polisher because pressure is required when using the polish in conjunction with the polisher. Because MPT Pads are Specialized Pads they are constructed of Dense Multi-Pore Foam that's 1 1/2 inches thick to assure they will never Bottom Out causing damage or burning paint.

Simple & Easy to Use-- MPT Pads are very simple to use, easy to understand and perfect for any body shop, detailer or enthusiast. Where are just 3 pads to choose from CUT, POLISH or FINISH you decide.

Notice: When Used with Medium to heavy Cut compounds or heavy polishes, CG MPT PADS will cut fast and are aggressive when used at speeds in excess of 1,000 RPM on a Rotary and 4000 OPM on DA Dual-Action Polisher

Notice: Always start by working at lower machine speeds. Always Keep check the surface as well as your work.

JUST 4 SIMPLE PADS TO CHOSE FROM CUT, POLISH, FINISH
Whats the right backing plate for you ? Do you have a Rotary Buffer or a DA (dual action)?
CLICK ON PAD FOR MORE INFO ABOUT THE BACKING PLATES OR PADS.
| | |
| --- | --- |
| | |
| OEM Approved - OEM tests confirm MPT pads out-perform convoluted pad designs. Chemical Guys Specially designed MPT pads are just the right size for the flex machine offering the right blend of foam combined with the unique engineering and science that would would expect from chemical guys . | THICKER THAN EVER- That's Right this beauty is 40% thicker then any pad we have ever sold. Having a Thicker pad is important when using a dual-action polisher because pressure is required when using the polish in conjunction with the polisher. Because MPT Pads are Specialized Pads they are constructed of |
CLICK ON PAD FOR MORE INFO REGARDING THAT ITEM
Price at: RM2,480 (order leadtime 3-5 weeks)
(SUPWAVE) DIMILIKI OLEH "CARS AUTOLAND (M) SDN BHD" - SUPWAVE CAR WASH FRANCHISE BUSINESS (MALAYSIA) - BUSINESS HOTLINE: +607332 5996