Supwave Automobile Car Care Centre
219 Jalan Dato Sulaiman,
Century Garden,
80250 Johor Bahru,
Johor, Malaysia.


+607-3325996


+607-3316022


HYK-100FA Spray Booth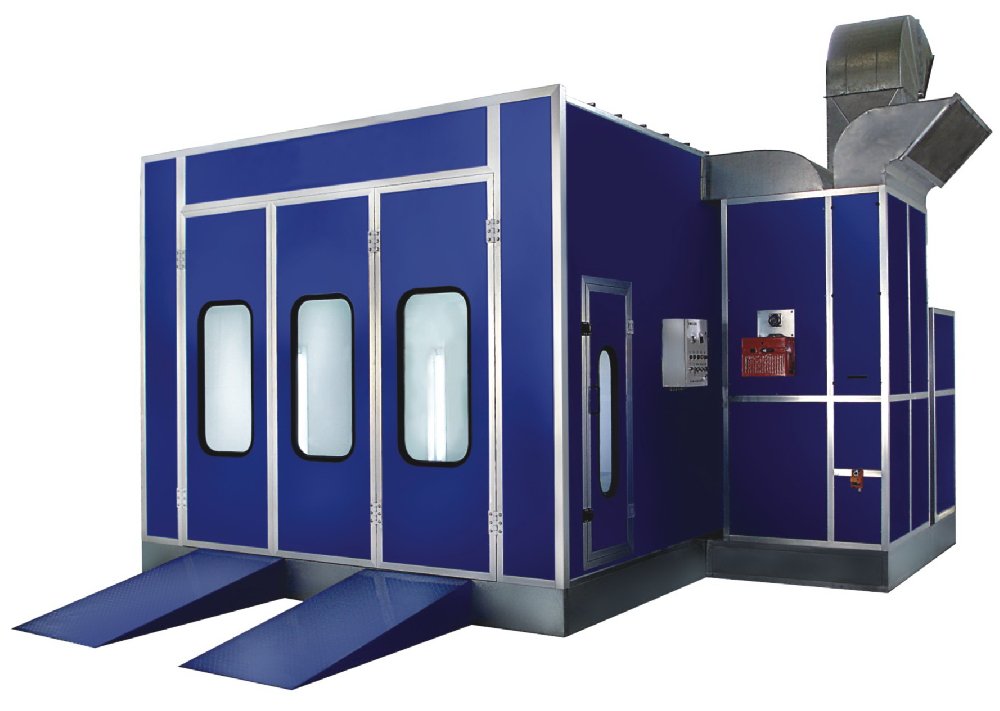 HYK-100FA Spray Booth with Exhaust Fan
Inside Dimension

6900X3900X2700MM(LXWXH)

Outside Dimension

7000X5350X3400MM(LXWXH)

Main door

Front: 3-fold, 3000X2650MM(WXH)

Personal door

1-fold, 800x2000MM(WXH)

Wall panel

EPS heat preservation panel double skinned ,tongue and groove interlock construction, thickness: 50MM

Basement and floor

Complete steel assemble, height:300mm, 2 rows of grilles, 3 rows of indented plates,520X2000MM(WXL)/PC

Lighting

Upper inclined lights:24PcsX36W

Side lights:16pcs, 36W, Philips tubes

Generator setting type

Side upper intake air, quadrate steel frame, coated steel.

Intake fan

2 Sets double-intake centrifugal fan, belt driven, Motor: 4KW, air capacity:25000m3/h

Exhaust fan

1 set 4KW belt driven centrifugal fan, air capacity: 12500m3/h

Heating system

Riello G20 oil burner, heat productivity:200000Kcal, Stainless steel heat exchanger, highest temperature 80℃,1 electric damper executes from spraying to baking cycle

Filter system

Pre-filter, high efficiency filter(ceiling filter), floor filter (paint stop filter)

Control system

Spraying, heated spraying, baking temperature setting, time setting, failure alarm, lighting switch

Total power

13.6KW
PRICE:
CIF KLANG - RM30,000
CIF PASIR GUDANG - RM30,500
Call Mr Eddy at 012-7182319 for order.