Cars Autoland (M) Sdn Bhd
219 Jalan Dato Sulaiman,
Century Garden,
80250 Johor Bahru,
Johor, Malaysia.
+607-3325996

+607-3316022

+6016-707 7700

M-Seal Micro Finish Factory Paint Sealant -Protection System (Anti-Static)
RM 0.00
In Stock
M-Seal Micro Finish Factory Paint Sealant -Protection System (Anti-Static)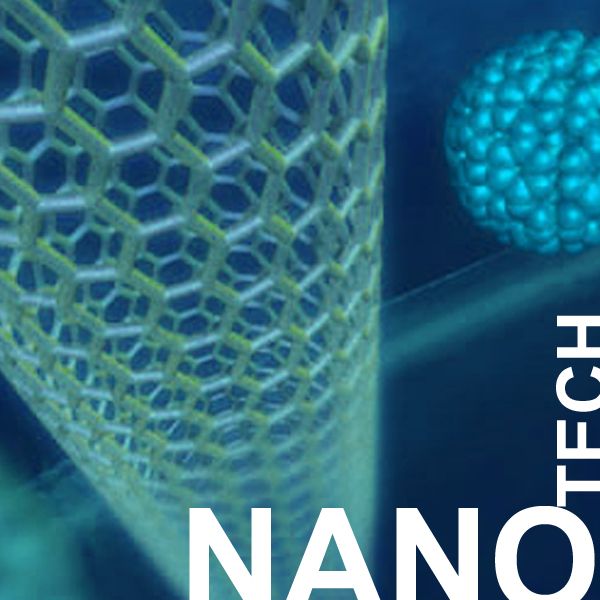 M-Seal Micro Finish Paint Protection system is a unique NanoTech cross-linking acrylic formulation.
Utilizing nanotech particles no larger than 1/75,000th the size of a human hair M-Seal is as refined as scientifically possible. M-Seal redefines gloss and protection. A true pure sealant cross-linking acrylic formulation that virtually blends into your paint binding and delivering unmatched shine, durability and protection.
Pure M-Seal is a micro finish topcoat that binds to paint surfaces creating a virtual clear coat finish of protection. M-Seal features the warm glow and superior deep shine of micro-refined nanotech sealant. M-Seal has unmatched longevity and is easily layerable over itself; delivering an even deeper silky look and feel. Formulated for increased longevity M-seal is engineered with ultraviolet filtering agents to help protect against premature aging while protecting your autos surface for months from the elements. M-Seal bonds rapidly with surfaces delivering unparalleled shine and leaving no wax residue behind. M-Seal is formulated utilizing Anti-Static Agents to aid in repelling and eliminating dust attarcaion, tracking and cling as well as dust contamination.
M-Seal offers a virtually impenetrable surface shield against radiant heat and external contaminants.: UV rays, salt, air, snow, sleet, insects, road film, harsh detergents and environmental contaminants that can fade or discolor automotive finishes prematurely. M-Seal seals in fine scratches and conceals swirl marks leaving behind a brilliant reflective deep shine that lasts for months.
rate scale:
Slickness: Low IIIIIIIIIIIIIIIIIIIIIIIIIIIIII High
Shine: Low IIIIIIIIIIIIIIIIIIIIIIIIIIIIII High
Protection: Low IIIIIIIIIIIIIIIIIIIIIIIIIIIIII High
Durability: Low IIIIIIIIIIIIIIIIIIIIIIIIIIIIII High
APPLICATION INSTRUCTIONS
M-Seal Micro Finish Sealant is very durable, lasting up to six months.
To maintain premium protection and a show car shine, we recommended using CG Synthetic Detailer Between applications or regularly as a maintenance spray.
Lets get started! Thoroughly wash your auto.
For best results, it is recommended to use a premium wash, Bodywash+Wax. and soft Microfiber Wash Mitt or Microfiber Sponge.

Once surface is clean and dry, test surface and be sure that it's clean. If needed always clay surfaces with Clay Bar. and prepare with premium surface prep polish Pro-Polish.
Apply a thin coat of M-Seal to your entire autos paint surface using a Microfiber applicator or Microfiber towel.
On top panels, use front-to-back motions. On side panels, use up-and-down motions.
To reduce friction and improve results reflectivity. Heavy rubbing is not necessary.
Use a clean, Microfiber towel to buff and reveal beauty shine and depth of your paint.
Unlike most paint protection sealants-Seal can be layered for improved results.
The key to this product like all other Chemical Guys Products is understand these are professional products, and that a little goes a very long way.
Always apply waxes and sealants in light even and thin layers.
Talk to the Chemical Guys:
We manufacture products for professionals! But we also offer knowledge! Often time the best knowledge comes from business owners, our clients and friends who take the time to send us e-mails letting us know how a products worked for them.
What Products do you Like and why?
Would you like some new products we don't already have?
We know that quality products make people happy, but we want to see the smile on your face, so send us pictures of vehicles you've worked on, toys you enjoy, clients vehicles at your business, and most importantly yourself. With your permission we would greatly like to share your experienced with others, so in the next few weeks we will have a "gallery" area on our website displaying pictures and text from our friends and clients. A Chemical Guys First! The information you allow us to post will remain on line forever. So make your mark in history and send us your feedback and pictures!
E-mail us when your sending in any order and just to say thanks we'll send you some premo new products to try free!
M-Seal can be applied to:
New & Used Vehicles

Boats and Watercrafts

Commercial Vehicles

Motor bikes

Caravans / Motor homes / Fiberglass

Marine Craft

Light Aircraft
Protection against
Ultra Violet Rays

Oxidation (chalking)

Bird Droppings

Acid Rain

Etching

Fading

Diesel Fumes & Atmospheric Fallout

Salt
How does M-Seal Paint Protection Sealant Work?
As the paint process occurs, paint cures and entrapped solvents evaporate from the base layer up through the paint. When this occurs sediment is left in the paint's pores.

Unless your vehicle is enclosed in an airless glass bubble, all painted surfaces are exposed to a certain amount of contamination, from sulphuric nitric acids from the atmosphere to airborne brake bust, rail dust, industrial fallout. These contaminants and pollutants cling to the paint in the forms of oxides.
Once a surface is properly placed and prepped to assure a smooth oxide free surface M-Seal is applied to the surface to protect and enhance.

M-Seal bonds chemically to the pores of the paintwork to seal and protect the now highly polished surface. As the treated surface cures, molecules elongate, interlocking with each other producing a finer bond, resulting in the toughest micro-bonded protective coating for paint.
(SUPWAVE) DIMILIKI OLEH "CARS AUTOLAND (M) SDN BHD" - SUPWAVE CAR WASH FRANCHISE BUSINESS (MALAYSIA) - BUSINESS HOTLINE: +607332 5996